Course Configuration
Easy way to manage your courses online with support of uploading multi language materials.

Schedule Online Admission
Configure your admission form for online visibility. Flexibility in scheduling online process.

Accept Payments
Configure admission payment acceptance format and import in the system.

Schedule Interviews
Inform candidates about there selection and schedule a time slot for an interview.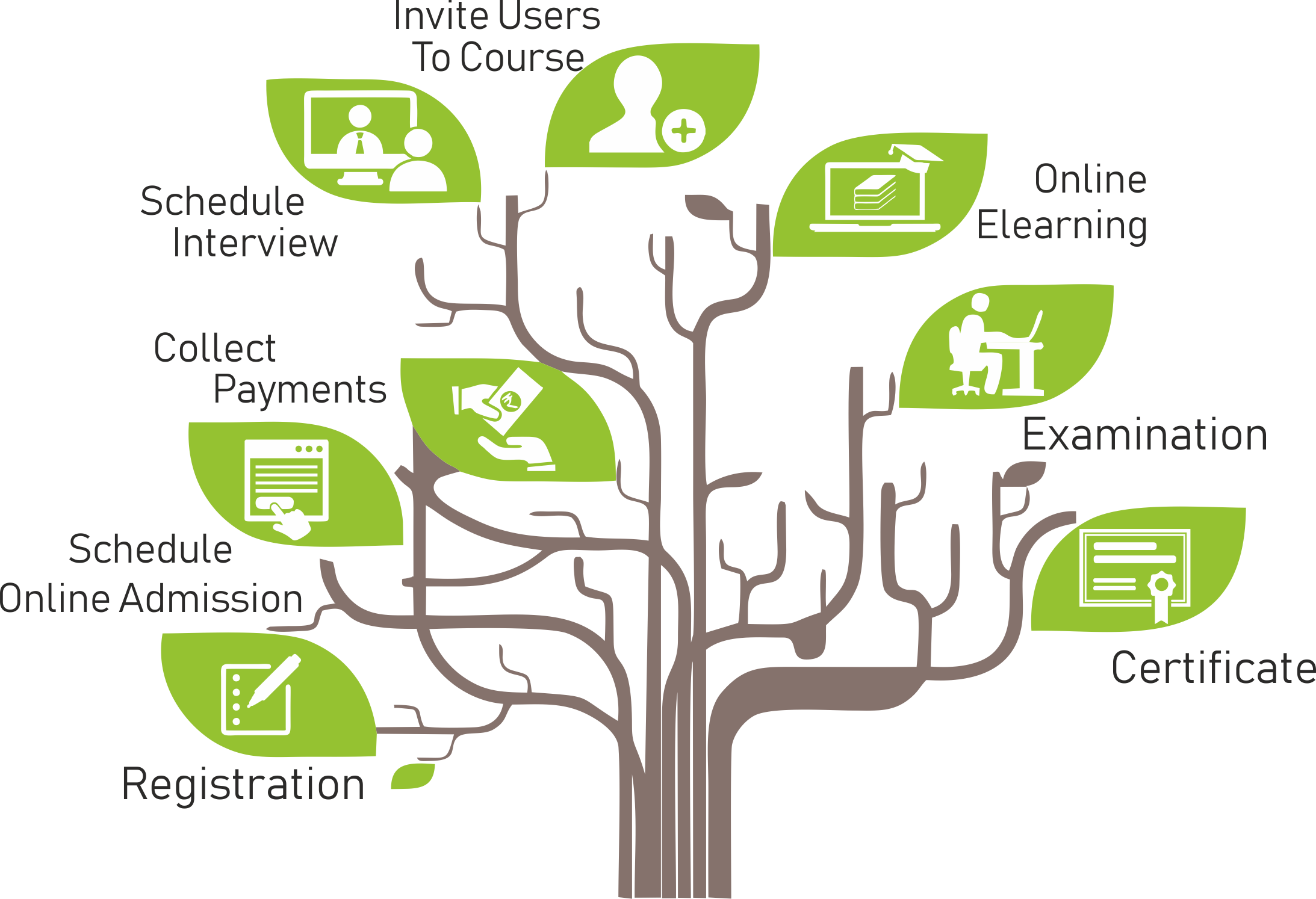 Enabled Online E-Learning
Allow candidates to go through the courses material in the system.

Schedule Online Exams
Invite candidates for an online exam scheduled for a course.

Prepare Questions
Prepare a question set with multi language support for the online examination.

Issue Pass Certificate
Once the candidates passes the exam will be able to receive a digital certificate.